Mike, the Tabloid Story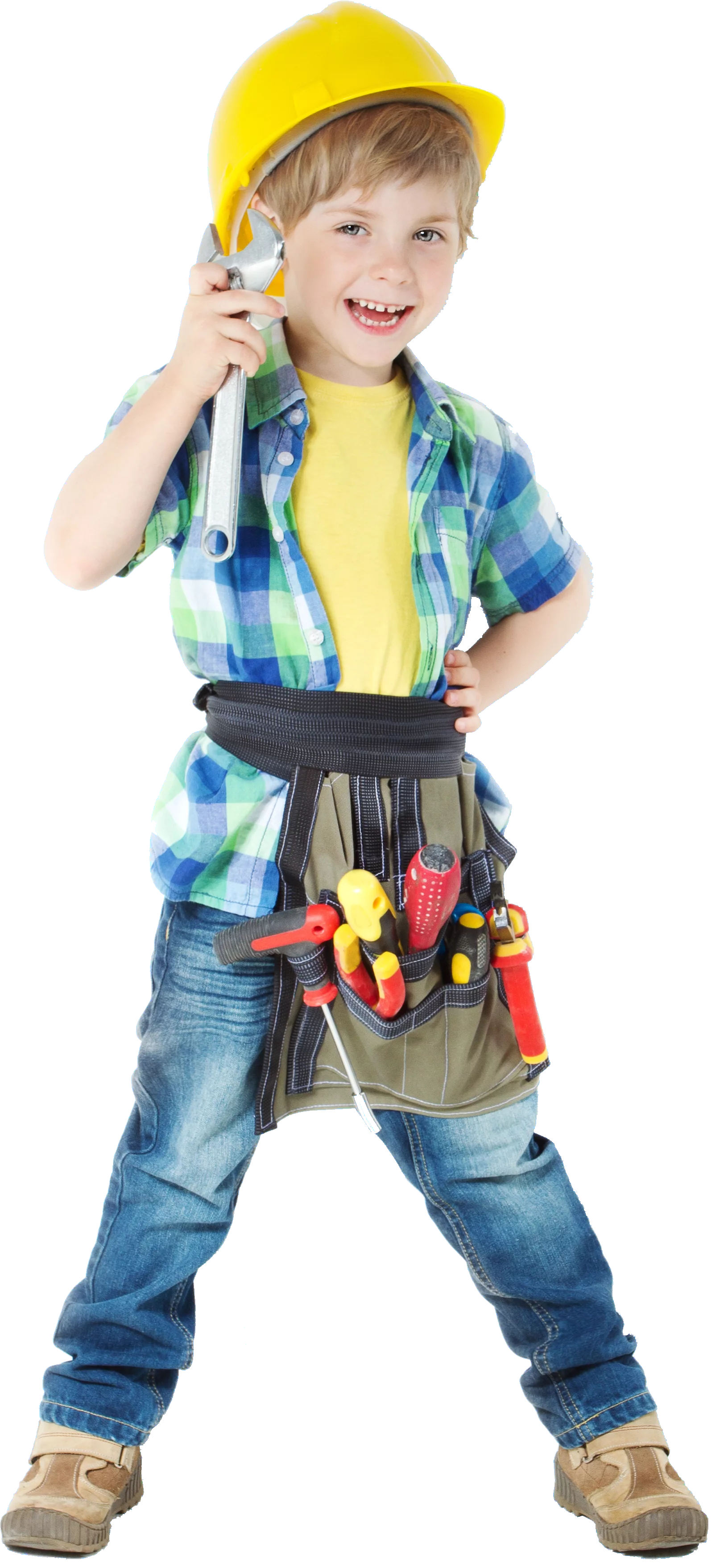 That smile on my face is before I knew how cold and wet it was going to be when we got to the job site!!! But, at 7 years old I really did begin my apprenticeship renovating and constructing homes throughout Baltimore and Carroll County.
In fact, for most of my growing up years, we lived on a 40-acre development and renovation project just off Falls Road as you cross from Baltimore County into Carroll County. It was a "dream project" --- my mother was a romantic visionary --- 40 acres and a log cabin with no heat, no electric, and no indoor plumbing --- purchased with the intent of renovating it on a shoe string. From this, I can assure you I know first-hand what it's like to create sweat equity in a property. However, the experience of building this home site into a beautiful country experience gave me an unbeatable education and appreciation for great craftsmanship work habits.
After graduating I followed the path that many take. I got a job to make a living. Unfortunately, it was a living more so than a life. To make ends meet and get the extras that my family desired I would often do side work --- put on a deck, finish a basement, or build an addition. I was always happiest doing the side work and so, in July 2010 I came to that special fork in the road where I chose to do what I love and started Considine Contracting Group. Our first job was to tear down a burned out house in Reisterstown and erect a brand new home. Since then we've never slowed down.
At home, I'm in a continuing education program with two fantastic daughters who do their best to ensure I appreciate strong women. They are the love of my life -- excellent students -- respectful --- loving --- and, very much independent thinkers. They truly are the reason I love building homes.
My dreams, hopes, and desires
Like most of my clients my greatest dreams, hopes, and desires are centered in the well-being of my family. I want to provide for them, keep them safe, and see them one day start their own families as strong and loving parents.
I want the best for our clients and our team of contractors and employees. They all work hard to do good work and care for their families and we all know that life has its challenges --- so, we try and watch out for each other so we all get what we need and hope for.
Professional goals
Professionally, my number one goal is that each client is happy enough with our work to confidently refer us to their friends and family. To achieve this I'm forever on the watch for what I need to learn to ensure our team is fully knowledgeable and prepared to solve problems and employ the best solutions and materials to meet the demands of an ever-changing marketplace. And, I live by the principle I learned from my Dad --- I don't make short-term decisions that risk compromising long-term goals and values.